Cast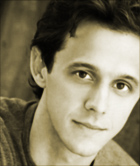 Joe Egender (Ted) recently won the BackStage West Garland Award for Best Actor in a Play for his portrayal of Ted in last year's production of He Asked For It at Theatre of NOTE. He was also nominated for a Los Angeles Ovation Award, an LA Weekly Award, and a Los Angeles Drama Critics Circle Award. This past year he played a lead role in the film April Fools Day (Sony) and appeared on "CSI NY" and "Do Not Disturb". Other film credits include Lurking in Suburbia, Mini's First Time and The Hamiltons. He has previously appeared on the following television shows: "NCIS", "The Wedding Bells", "The West Wing" (recurring), "The Gilmore Girls" and "American Dreams". Other theatre credits include Food for Fish, The Bomba Trilogy, Gaggle of Saints, Orphans,and The Traveling Companion - all on Los Angeles and San Francisco stages. Joe just finished shooting the film VideoDome, playing the lead along side Patrick Flueger and is scheduled to shoot The Violent Kind (directed by The Butcher Brothers) later this summer.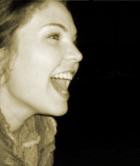 Sarah Foret (Sophie) grew up throughout the south but is a Louisiana native.  Classically trained in ballet for nine years, Sarah found theatre at the age of 12.   Or maybe it found her? She immediately fell in love with the craft of acting and at 17, after an early graduation, moved to California to pursue her dream.  After many wonderful experiences, including CSI: NY, Gilmore Girls, Beautiful People, Moonlight and The Mentalist to name a few, sprinkled with some independent films, she found herself missing what drew her to acting in the first place...the stage. After two months in New York last year, with a lead in Circus Theatrical's Harm's Way on 42nd Street, she came back ready to tackle her next project. She is thrilled to give a voice to the amazingly written 'Sophie' and be a part of such a beautiful piece of work such as He Asked for It.  Next, you can look for her in Lost Dream beside Michael Welch and Shaun Sipos.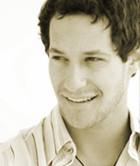 Jeremy Glazer (Henry)The Little Dog Laughed (Broadway Cast, Center Theatre Group) A Picture of Dorian Gray (L.A. Drama Critics Circle Awards, Boston Court), Anything (L.A. Drama Critic Circle Awards, Ovation Nomination), 7 Redneck Cheerleaders, The Sand Storm, Me Too, Love Bites, Criminal Genius, Risk Everything and produced & starred in Scooter Thomas Makes It to the Top of the World. Elephant Company member. Film: Oscar & Golden Globe winning Letters From Iwo Jima (Clint Eastwood, director), Good Dick (Sundance 2008), Save Me (Sundance 2007), When Do We Eat, Moonlight Serenade (with Amy Adams), The Last Resort, The Cleansing, My Last Page and Roadie. Television: In Plain Sight, Cold Case, Eli Stone, Numb3rs, ER, Veronica Mars, Angel, 7th Heaven, Providence. www.jeremyglazer.com.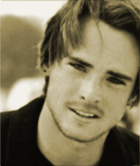 Kyle Jordan (Steve) is originally from Ohio, and has lived and worked in Los Angeles for that past two years. He has worked on a number of plays that include Dog sees God, Wife and her Fisherman, and Angry. This is Kyle's first time working with Erik and Neil.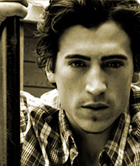 Andrew Keegan (Rigby) is honored to be making his stage debut in this production of He Asked For It. Past film credits include lead roles in Camp Nowhere opposite Christopher Lloyd, 10 Things I Hate About You (a modern-day adaptation of Taming of the Shrew), O (a modern-day adaptation of Othello), and The Broken Hearts Club, which won the GLAAD Media Award for Outstanding Film. You may also recognize Andrew from his numerous TV credits, including recurring roles on "Party of Five," "7th Heaven," and "Related," a series regular in "Thunder Alley" opposite Ed Asner, and "House, M.D." Recent credits include Doughboys, a dark comedy; Fast Glass, which Andrew will be doing reshoots on later this summer; and the TV pilot "Westchester." In addition to acting, Andrew is an accomplished surfer and beach volleyball player.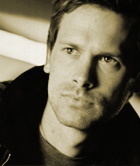 Carter MacIntyre (Neal) is very happy to be a part of the incredible He Asked For It team. Hailing from Atlanta Georgia and after moving to Los Angeles without a clue, Carter eventually got parts on episodes of "ER", "It's Always Sunny in Philadelphia," and was a series lead on "American Heiress." He recently completed a supporting parts in the Indy films The Truth and The Least Among You, as well as an episode of "Nip/Tuck".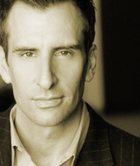 Brian Unger (Marcus) is an acting journalist and journalist who acts. He is one of the original correspondents and producers on Comedy Central's The "Daily Show" and is a commentator for NPR's "Day to Day" and "All Things Considered" as well as a regular contributor to VH-1 and TV Land. He has anchored shows for MSBNC, E!, Fox, and most recently the series "Some Assembly Required" for The Discovery Channel. He has appeared in numerous TV comedies including "Reno 911," "It's Always Sunny in Philadelphia," and recently in films "Fired Up" and the upcoming "Gentlemen Broncos." Thus far in his career he has had 7 agents.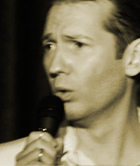 Alex Boling (Marcus understudy) can be seen regularly as Donovan (the gay) on ABC Family's The Secret Life of the American Teenager. He sorta recurred on Las Vegas and Will & Grace.  He definitely only appeared once on Criminal Minds, Cane, C.S.I., Malcolm in the Middle, Friends, Power Rangers, Passions, and a host of other comedies.  By day he is an actor, but what he really wants to do is volunteer. His commitment to volunteering borders on the vulgar. The obscenely long list of charitable organizations he lends his time and efforts to include Project Angel Food, Make-A-Wish, Bark Victory!, and The Greater West Hollywood Food Coalition.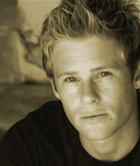 Ber Fox (Ted understudy) was born in Dubuque, Iowa before moving to Los Angeles to pursue acting. He can be seen in such films as Secrets, FAQs, Rushers, Rounding Home, and most recently in Prayers for Bobby starring alongside Sigourney Weaver. This is Ber's return to the stage after working with the sacred fools theater on the production of "Claire Z".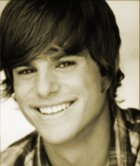 Nathan Frizzell (Henry/Steve understudy) is pleased to be a part of this production and such a talented group of people!  He wishes to thank Paul Ruddy, Neil Weiss, Erik Patterson and the rest of the team for the opportunity.  Previous LA stage credits include Beautiful Thing (Garland Nominee for Best Actor In A Play, Ovation Award nominee for Best Production), Stupid Kids (LA Weekly Award winner for Best Comedic Ensemble), both at Celebration Theatre, The Big Ride with Moving Arts, and most recently as Riff in West Side Story at The Hudson Theatre.  TV: CSI: Crime Scene Investigation, Veronica Mars.  Thank you all for coming.  AMDG.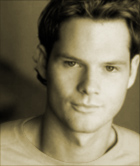 Brian Guest (Neal understudy) was born and raised in Delaware. Yes, Delaware. He attended the University of Delaware where he played baseball for a few years, then broke an ankle and fell in into acting. Tired of commuting back and forth to New York, he made the logical decision to move to Los Angeles and live in his car. He has since moved out of his car, and into an energy efficient SUV. Brian has been lucky enough to book a few TV spots and several films since. When not performing, Brian enjoys reading, writing, playing the guitar, eating, and sleeping. He can be seen doing improv and sketch comedy at Upright Citizens Brigade and Improv Olympic.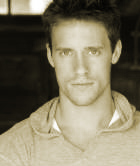 Sean Hemeon (Rigby understudy) is thrilled to make his Macha Theatre debut. Theatre credits include Bach at Leipzig at South Coast Repertory; Embracing Jeremy at the Larry Moss Studio; Take Me Out at Studio Theatre; and The Rivals, Bachelor Holiday, Across the Jordan and Our Town at Hodges Theatre. Film and television credits include Suites, Distance, Homecoming and As the World Turns.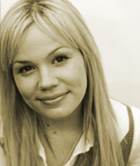 Lisa Schwartz (Sophie understudy) is honored to be a part of this amazing project. Lisa was born and raised in LA and graduated with honors in acting from the University of California, Irvine. Since being back in LA she has been busy working on all sorts of wacky projects. Check out www.lisaschwartz.net. Lisa wants to thank the talented, passionate, and loving cast and crew of "He Asked for It". And the fam, man, and friends for their encouragement and support. Spread love and laughter. Equal rights for all.